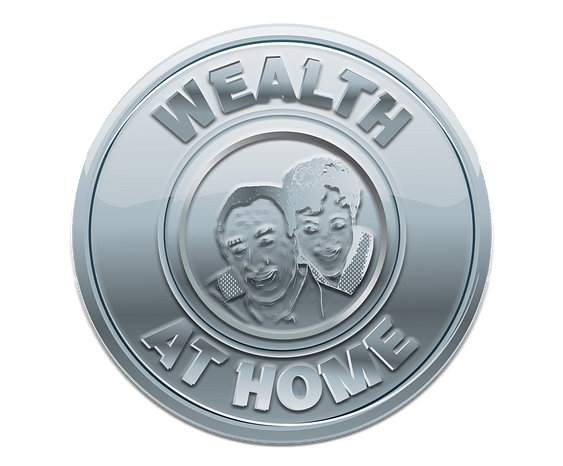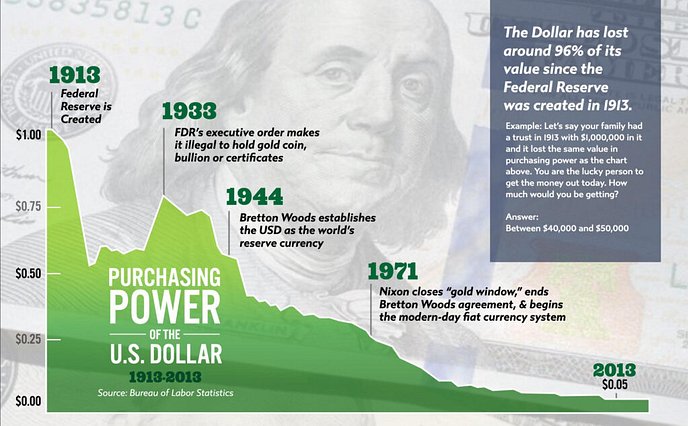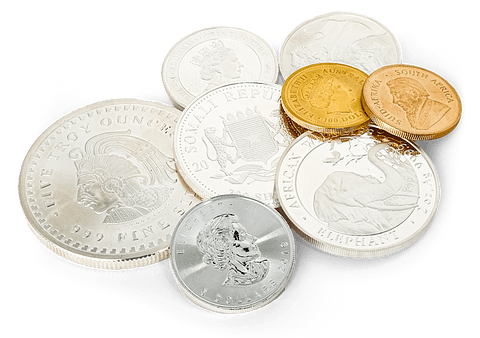 We'll guide you along this journey every step of the way!
Protect true wealth for your family.
Learn the wealth-building habits that will support your family's financial long term goals.
Back in the late 1970s and early 1980s, we became painfully aware of the debilitating erosion of personal wealth that happens during times of uncontrolled inflation.
The more paper money the governments print, the less each dollar in our wallet is worth.
The only real solid and secure hedge against this is hard money (precious metals like gold and silver). The US was finally taken off the security of having our dollars backed by these hard currencies. The decline has been dramatic!
We were guilty of not following through with what we KNEW to be sound principles. Most Americans are not taught the truth about our monetary system. In fact, it to the benefit of governments and banking systems that we do NOT understand these principles. We learned that truth and like many we just didn't DO what we had been shown. Our life today is not nearly as secure as it could have been.
You can learn from our mistakes! Realize now that when you purchase silver or gold, you aren't spending money on something intangible or consumable. You taking your paper dollars and converting them to a different and much more stable currency.
Read on to learn about where we are today in 2022 and beyond. More importantly, learn about this amazing opportunity to secure your future!
Gold & Silver are secrets the wealthy have used to amass and protect their wealth for decades...
Where should I buy gold or silver?
Whom should I trust?
What should I buy?
How do I buy in small quantities?
How do I get more for my money?
Use the power of precious metals to preserve your wealth and experience an exceptional life.
Wealth at Home has partnered with a team of world-class experts to deliver rare, high-quality, and/or unique precious metals at impressive prices. They also offer wealth building programs to suit every level of experience -- and every budget.
These coins and collections are delivered directly to your door, puttings precious metals in your hands with zero hassles.
Let us show you the case for sound wealth building.
The volatility of the U.S. Dollar (and all other central bank issued fiat or paper money) is a harsh reality. We've seen the stock market manipulated by the banking systems for 100 years or more.
The flucuations of the markets have created an enormous need for alternative wealth building strategies. With our platform you purchase precious metals that can better withstand the rollercoaster of our times.
Take control of your financial future!
We cut out the middle man allowing you to have easier access and better prices on gold and silver bullion -
without games and gimmicks.
No minimums. No Maximums. Period.
DEALER DIRECT PRICING ON GOLD AND SILVER